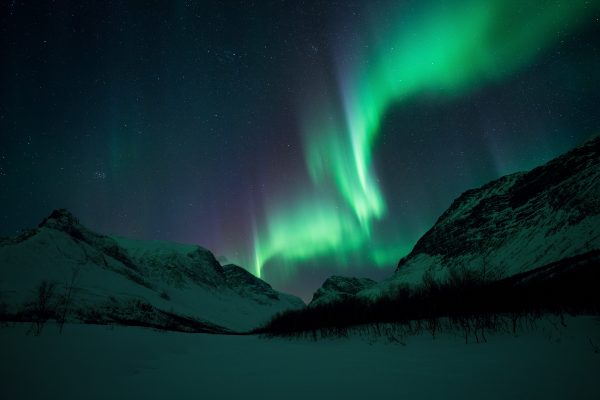 I spent two nights in the Vistas hut and finally I got lucky during the second night: The northern lights presented a fantastic show with constantly increasing activity. The image above was made during the first "phase" of the spectacle. Later-on the whole sky lit up, also illuminating the landscape. I did not know anymore where to point the camera… Again, it was very cold which made handling the camera gear difficult. As I had been staying in the hut this time – opposed to the tent as two nights before – at least the batteries were not too cold to start with. In addition, I attached a powerbank to keep the camera shooting and was able to capture the timelapse of the aurora shown in the video below.
Aurora Timelapse (Swedish Lapland)
One of the advantages of viewing the aurora in the mountains in a remote location is the absence of light pollution which is visible in a lot of videos and images I found in the net. That night in Visttasvággi there was only the light of the aurora (and the stars).