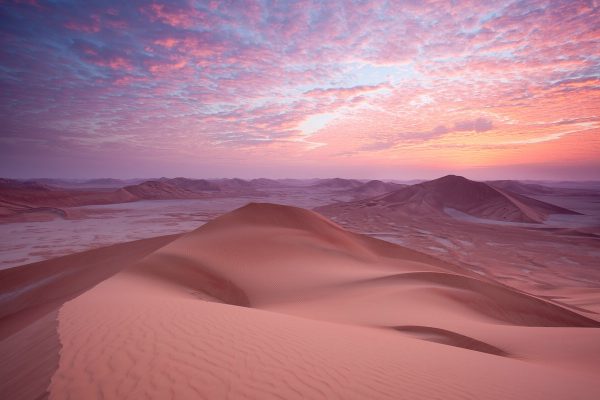 One might think that a desert does not provide much diversity. My recent trip to Oman where I visited the world's largest sand desert Rub al-Khali (Arabic for "Empty Quarter") proved this assumption wrong. The variety of shapes and landscapes – all mostly made of sand – was really surprising.
The sizes of dunes range from a few meters to more than 150 m (at least that was the largest I climbed and measured). Climbing the latter is very strenuous as the sand is often very soft but the reward are spectacular views.
The pictures in this post are a small excerpt from the new Oman gallery and shall demonstrate the different shapes of sand I encountered.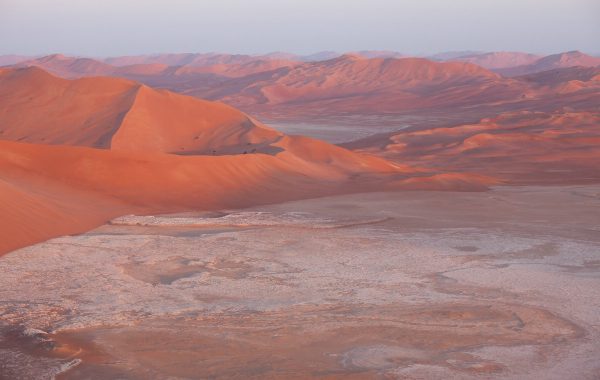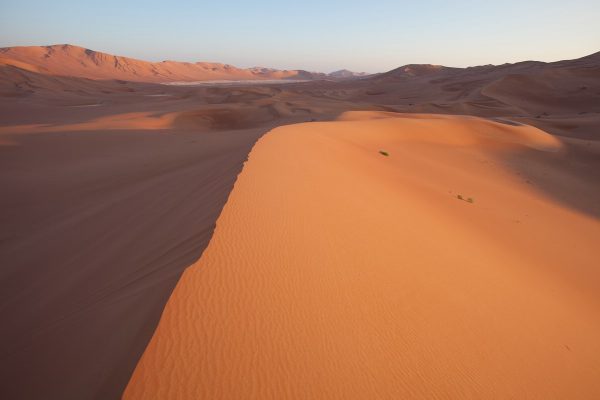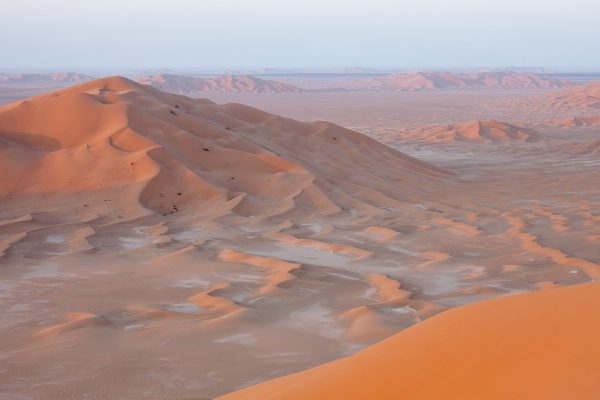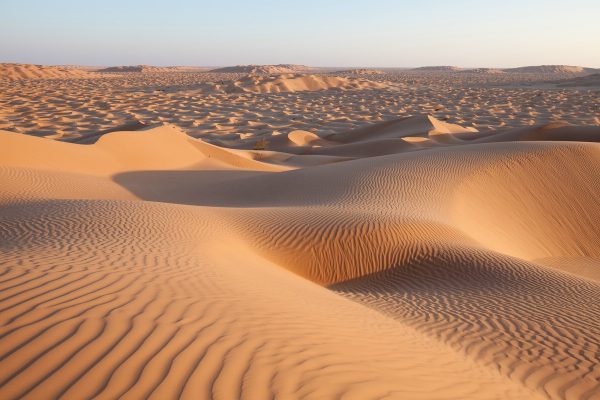 Photographing in a sand desert can be challenging for more than one reason:
The everpresent sand is a danger to photographic equipment and gets in every hole and gap. This does not only result in dust on the image sensor but also wears down moving parts. Often sand is in the air due to wind which makes changing lenses a challenge.
The light in the desert is very harsh during the day. This is why most of the images published in the gallery have been taken either in the morning or evening. This improves not only the colors but also makes sand patterns like ripples or the shape of dunes better visible and due to the flat angle of the light. Thus, if you make a desert trip, use the magic hours!
To me it often seemed difficult to find the right perspective and to bring "order" into the images as the dunes often do not follow photographic composition rules.